This three dial radionics device was designed to be affordable and powered by the Spooky2 XM generator. Whereas other radionics devices on the market sell for thousands and do very little, this one is a mere fraction of the cost and is extremely versatile.
Spooky Radionics Allows Virtually Limitless Possibilities
There was a real need for a low cost, simple, and elegant radionics instrument that could directly incorporate frequency therapy. As a result Spooky Radionics was born. The 3 dial device is the first in a line of expertly engineered radionics apparatus developed by Berkana Labs for use with Spooky2.
Spooky Radionics has a number of standard radionics functions which are featured below. It allows you to expand on the incredible power of Rife frequency therapy with Spooky2 and deliver tailored remedies to suit your needs.
By selecting various Rife frequencies from the Spooky database, you can tailor your remedies to contain all the power of Rife frequencies in a bottle. Using the transfer process you can make remedies from herbs and essential oils all combined with Rife, or any frequency of your choosing. In addition, by using the tuning dials you can imprint remedies with radionic rates.
You can make direct copies of homeopathic remedies at potency, or even copy your favourite vitamins and supplements into a custom water based remedy or sugar pill carriers. Combined with analysis you can balance any of the negative effects of your supplements, and ensure that they do not manifest in your copied radionic remedy. This allows you to fine tune the remedies that you use daily
Just like the Spooky Remote you can broadcast the frequencies directly to the person being treated. However, with radionics you can also broadcast your newly created remedy, vitamins, supplements, essential oils, herbs etc. You can even broadcast the health benefits of your favourite gems and minerals. There are lots of possibilities with Spooky Radionics.
With Spooky Radionics you can analyse the witness/DNA sample of the individual being treated, and set a radionic balance rate to treat them. You can also analyse other samples, and set balance rates accordingly, or simply tune into them for more effective remedies and broadcast treatments.
Like many other radionics machines, you can also use Spooky Radionics for wish fulfilment and manifestation. Those manifestation broadcasts can be supercharged with any frequency of your choosing from the Spooky database, or customised to suit your needs.
With Spooky Radionics the potential is limitless. All of our products are modular so they can be integrated with one another. Utilising the vast frequency database of Spooky2, the powerful 5MHz signal generator, and your conscious intent, you are limited only by your imagination.
Spooky2 Signal Generator
Spooky Radionics is designed to be powered by the versatile Spooky2 5MHz signal generator.
You can purchase your XM generator at the Spooky2 store, by following this link:
You simply connect your Spooky2 generator to your Spooky Radionics device, and you can begin to leverage the incredible power of Rife and Radionics in one elegant and streamlined instrument.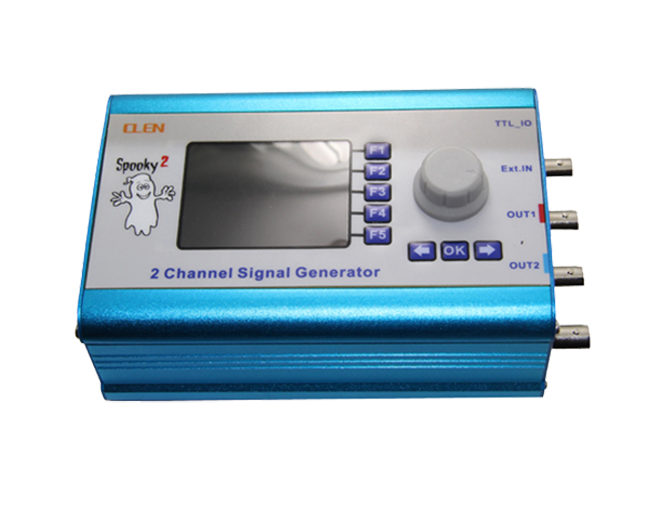 We have put together an updated 2nd edition operation manual for Spooky Radionics
This will help you get to grips with the functions of the device and know exactly what you need to get started with this instrument. The manual covers all the connections required, and step by step visual and written instructions for various protocols.
Spooky Radionics Manual

This is the manual for the Spooky Radionics 3 Dial

You can open and download the PDF manual by clicking the PDF icon.
Over the course of 2016 Spooky2 Radionics underwent some upgrades and improvements to give way to Spooky2 Radionics v1.1. The most noticeable difference is improved aesthetics.
A new blue signal LED which the community voted for.
New tuning knobs that are more tactile than the previous version.
Rounded corners, and black standoffs.
Various component upgrades.
The tuning circuit was also improved and follows de la Warrs design with some enhanced features of my own that improve the tuning range.
All round it's a powerful device that can enhance any radionic practitioners collection or serve to give you a good grounding in basic radionics as a beginner.
This device is shipped with an RG58 0.5M BNC cable and an RG58 female coupler, which allows you to connect the device directly to the Spooky generator and Boost 3.0 straight out of the box.

More stock due in a few weeks. Please signup for updates at the end of the page to be notified if you have not already.
What People Are Saying About Spooky Radionics...
I have Adam's Spooky Berkana plate, I ran a manifestation test and got an order for one of my products the next day but it could be random. I'm still experimenting. I'll write up a review when I have some solid experiences to report
I also energized a botanical hydrosol that I normally use on my face. I added a frequency for collagen regeneration and a rate for skin improvement. I had very good results. A couple of blemishes disappeared overnight and my skin looked better overall.
I prepared a remedy using a vitamin supplement and I had it tested by my naturopath, who does muscle and energy testing. I didn't tell her what it was. The remedy tested the same as the vitamin, so I don't have to buy those expensive vitamins anymore!
The remedy tested the same as the vitamin
I imprinted the diabetic freq unto the metformin medicine and the effect is very strong. I have a drop from 22 to 12 reading. Will try again till I reach 7 to 9 reading.
The effect is very strong
I felt a cold sore starting so used the chickenpox rate 609 and left my PC run all night. Next morning the budding cold sore was gone.
Tree pollen season and my nose started to run. I used my Radionics Box with two chloro-trimatones as witness and transfered them into a glass of water for at least 10 minutes. My nose stopped running. This was my first chance to tell if a pill transfer actually worked.
Pill transfer actually worked
I used the mitochondria rate to treat my son's lack of energy, adding energy and vitality sets from Spooky. It worked overnight! I didn't know, however, for how long I should apply it. I applied it for a couple of days (too long) and he got a huge detox that ended up as the flu, for a whole week. I had tried just the Spooky sets before, without the rate, using the radionics device just for broadcast as a remote and producing a remedy, but the results were very minimal. Only when I added the rate I could see a big difference.
The Spooky Radionics is an extremely well made device, very slick with attention to details and the package was professionally made to avoid any damage during transport.
An Extremely Well Made Device
I recently received a Spooky Radionic device from Adam Waldock of Berkana Labs and I have been most impressed with this device both in quality and its performance.
By profession I am an Acupuncturist, Homeopath, Cranial therapist and a Radionic practioner, in addition to this I also trained as an Osteopath. I have been practicing Radionics professionally since 2004, I got into this having had treatment for an injury no other therapy could help with.
I have been most impressed with this device
I have it running all the time and usually with the same things. The Young Living oil Peace and Calming, Allegra, and my pink quartz crystal with all the small stones symbolizing the colors of the chakras.
I usually drink the water in little sips during the day under the tongue first. I have notice that when I do this, I not only do I feel calm, but I do not have to take the Allegra, since I do not have any allergy symptoms.
I have it running all the time
Try Spooky Radionics Completely Risk Free
60 day money back guarantee and 3 year parts warranty.
Your purchase is backed up by a 3 year parts warranty, so if at any point a fault arises, you can return your radionics device to have it fully serviced and repaired free of charge. Furthermore, if you are unhappy with Spooky Radionics you have a 60 day money back guarantee so you can return it for a full refund.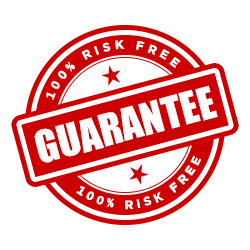 Individually hand made with attention to detail.
Each and every Spooky Radionics device is hand made. Every order is single handedly built from start to finish ensuring that only the highest quality Instrument leaves the lab. Each order is hand prepared for shipping and discretely labelled also ensuring that there is plenty of packaging for protection.
Industry standard quality control procedures.
In addition to every device being hand made, all Instruments are also carefully quality checked by hand and run through various mechanical and electronic tests to ensure absolute quality. Devices are "burnt in" with proprietary frequency sweeps on the XM generator and tested with a range of Spooky2 accessories to guarantee optimal performance.
If you have any questions please feel free to contact me and I will reply as soon as possible. Further information can be found on the Spooky Forum where you can ask for advice and help from people who also own Spooky Radionics machines, and have had great success with them.
Spooky Radionics is being used successfully in homes and clinics all over the world. From first time users of radionics to professional practitioners. This radionics machine is providing great results, and like Spooky will continue to, grow, adapt and expand.
Your Chance to Stay up to Date With Product Developments, and Laboratory News.
Just enter your email address in the form on the right and check your inbox for our welcome email.

We value your privacy and would never spam you